Published On : 2019-03-29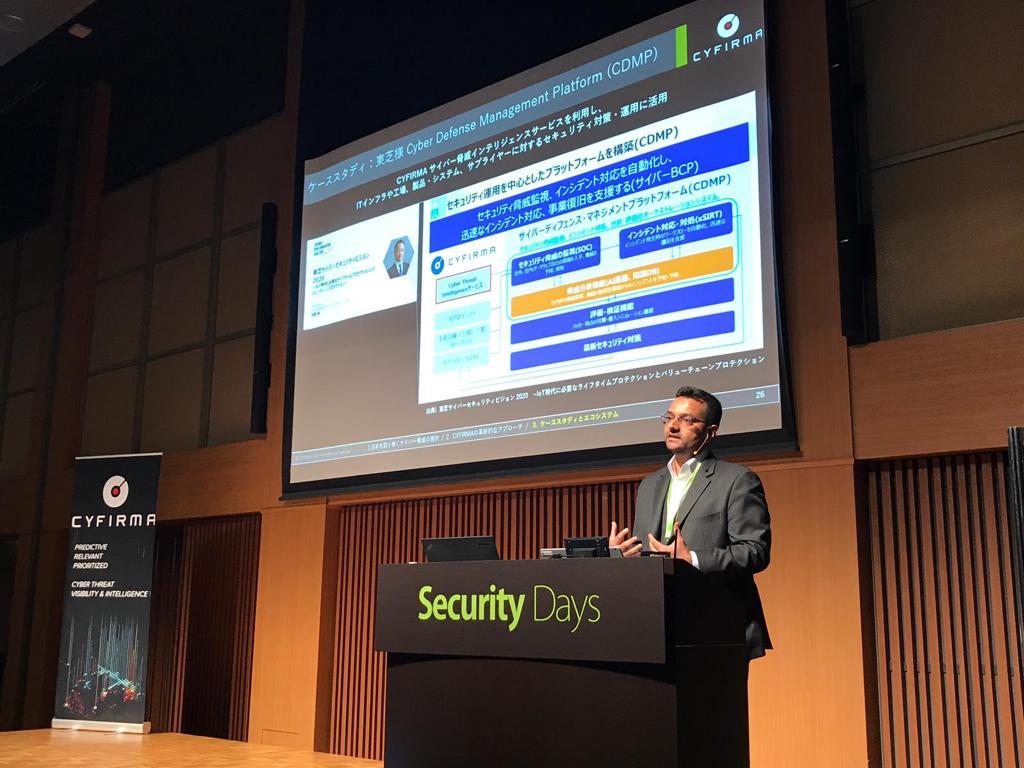 If you are a professional or an entity in the cybersecurity space, the Security Days Spring 2019 that was held at the JP Tower, Tokyo, from 6th-8th March 2019, would have definitely commanded your attention. A robust platform for cybersecurity firms to exhibit their products and services, Security Days 2019 was expected to be of particular interest considering the escalating cases of cyber threats that were witnessed in 2018, and the corresponding developments from top players in the global cybersecurity landscape.
This year, CYFIRMA was highlighted center stage, as a sponsor and exhibitor at the event. Additionally, on the final day, 8th March, CYFIRMA Chairman and CEO Kumar Ritesh was slated to present a keynote lecture highlighting the Japanese cybersecurity landscape, emerging industry trends, and CYFIRMA specific developments, amongst other details of interest.
Suggested Reading:Understanding the Japanese Cyber Threat Landscape and Corresponding Defensive Strategies: Preview of CYFIRMA's Keynote Lecture at Security Days 2019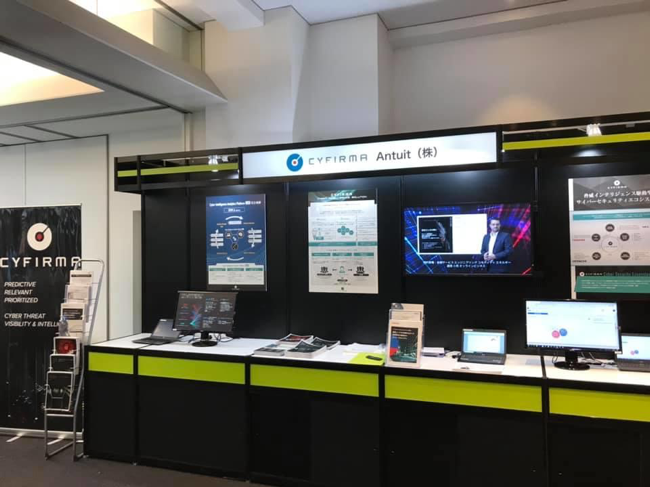 CYFIRMA's aesthetically appointed booth at the Security Days 2019
Day 1, 6th March: Gaining a semblance of CYFIRMA's popularity amongst its peers
CYFIRMA is based out of Japan and Singapore, thus its resourceful employees from the Japan office were at hand to interact with the horde of industry specialists and cybersecurity enthusiasts that were streaming through the door. There was a lot to unpack too, including its well-received Cyber Threat and Risk Predictions for 2019 and the updated version (v2.0) of its proprietary Cyber Intelligence Analytics Platform (CAP).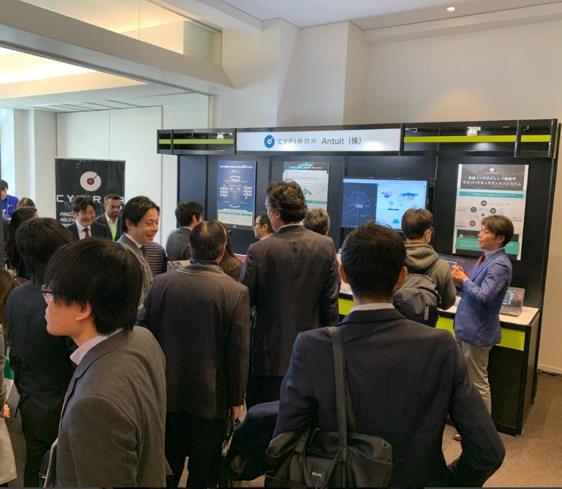 Cybersecurity 101: Engaging visitors with insights, information and an introduction to CYFIRMA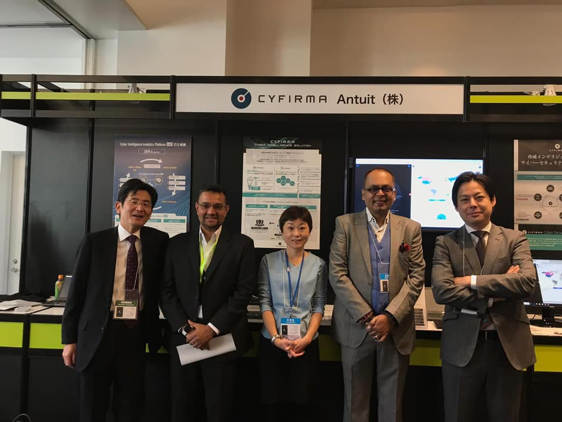 Putting the best foot forward: Team CYFIRMA at the Security Days Spring 2019 event
The opening day of the event highlighted two important things from CYFIRMA's perspective: the general awareness pertaining to CYFIRMA's brand and offerings, and the growing maturity amongst a predominantly Japanese customer base in terms of new-age cybersecurity concepts, tools and methodologies. There was plenty of excitement and interactions at the CYFIRMA booth and potential customers and partners were engaged in insightful discussions that highlighted CYFIRMA's constantly upgrading expertise in this competitive space.
Day 2, 7th March: Building on the momentum and interacting with a knowledgeable audience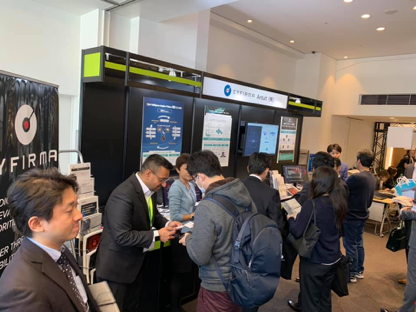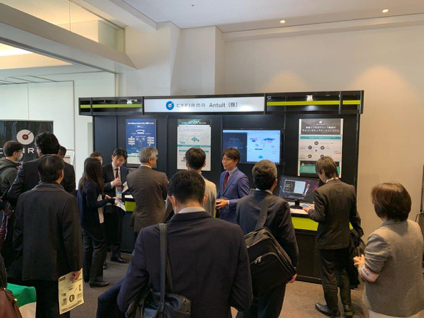 The CYFIRMA booth was constantly in the thick of things
In recent times, the Japanese market has been particularly susceptible to cyber threats that aim to disrupt its social order, business domination and overall reputation. As more and more Japanese businesses wake up to the need for robust cybersecurity solutions, firms like CYFIRMA are discovering an attentive and inquisitive audience. This fact was perfectly demonstrated on the second day of the Security Days 2019 event as a throng of interested professionals, clients and partners visited CYFIRMA's booth to understand its take on predictive three layered cyber threat visibility and intelligence.
Day 3, 8th March: Kumar Ritesh's keynote lecture steals the show!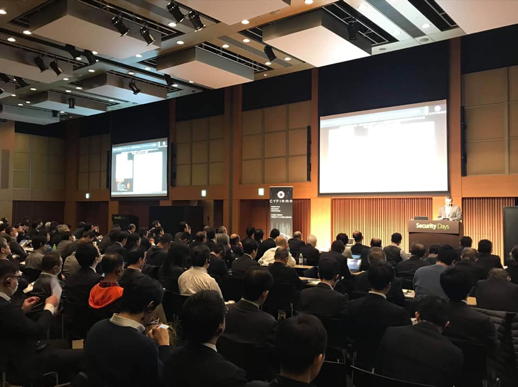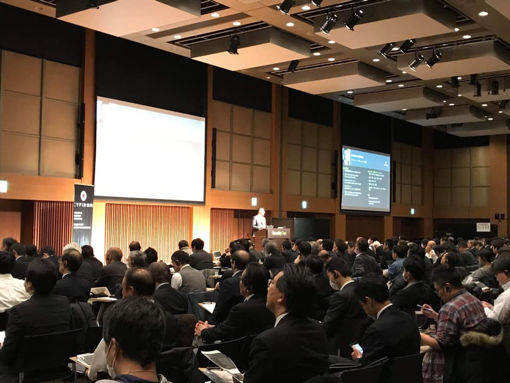 Packed to the rafters: Kumar Ritesh's keynote lecture at the Security Days Spring 2019
With 20+ years of experience in the enterprise security space, CYFIRMA Chairman and CEO, Kumar Ritesh, is an authority when it comes to cybersecurity and its application across the modern IT infrastructure. His much anticipated keynote lecture was a sold-out event, wherein he addressed such topics as Japan's growing posture as a target for cyberattacks, why CYFIRMA is focused on Japan, major cyber threats impacting the Japanese industry and society, and holistically, why Cyber Threat Intelligence is important in the current scheme of things.
Additionally, this lecture highlighted the importance of Cyber Threat Intelligence based countermeasures that can be employed against hackers targeting organizations and institutions, especially in Japan, and was very well received by the assembled audience. Again, CYFIRMA, as a brand, was able to connect effectively with the highly knowledgeable audience and promote its products and services as a future-proof, all-inclusive cybersecurity solution for organizations and institutions.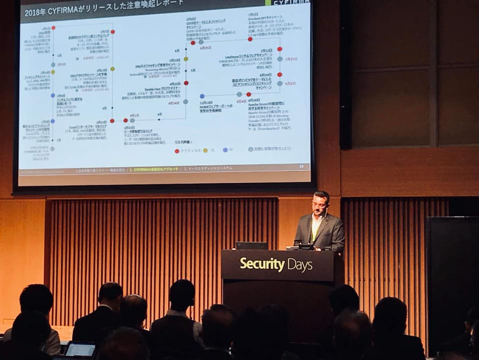 Scenes from the keynote lecture: Kumar Ritesh offering insights from CYFIRMA's Annual Cyber Threat Intelligence Report
CYFIRMA's participation at the Security Days Spring 2019 event was a resounding success. While thanking the visitors, fellow participants and the organizers for putting together a professionally executed event, CYFIRMA reiterates its intention to be associated with future editions of Security Days.