Published On : 2023-01-16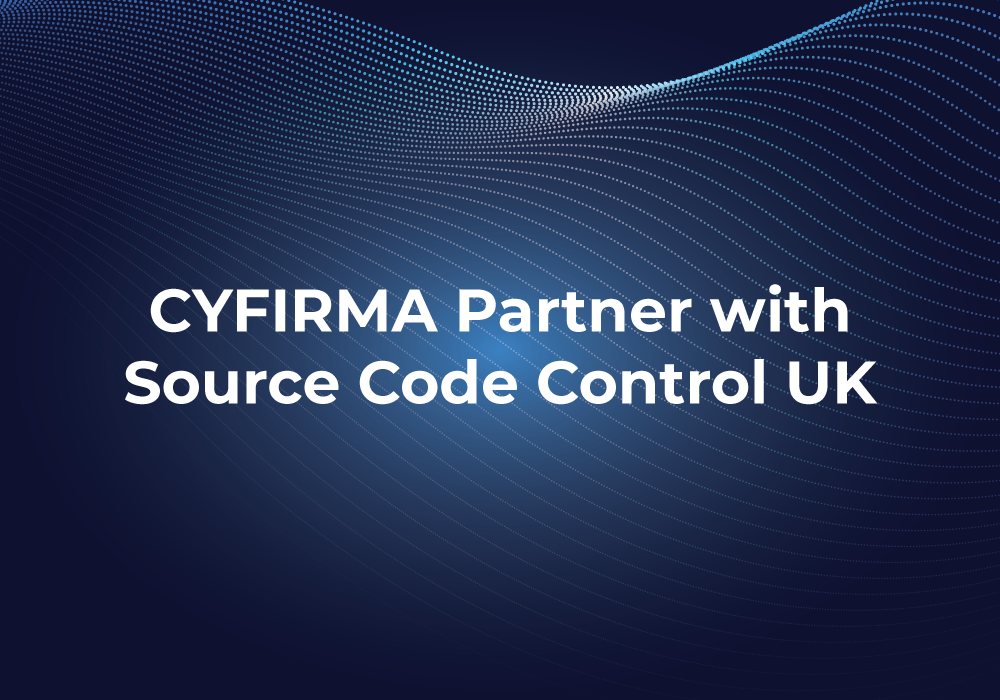 The collaboration combines their market-leading capabilities in service of 17,000 government entities in the United Kingdom
Singapore, Singapore – 17 Jan, 2023 – CYFIRMA, the industry's first external threat landscape management platform company, and Source Code Control, the leading managed cybersecurity services provider, today announced the launch of CyberActive in the UK government digital marketplace known as Crown Commercial Service, G-Cloud.
The UK Government G-Cloud is an initiative targeted at simplifying procurement of IT services by UK public-sector bodies. The G-Cloud consists of a series of framework agreements with suppliers, from which public sector organisations can buy services from an online store without having to run a full tender or undergo a procurement process. As part of G-Cloud, CyberActive is now available for direct purchase by 17,000 organisations in the public sector, including central government, charities, education, health, local authority, blue light (police, fire, ambulance, search and rescue), devolved administrations and overseas British territories.
CyberActive is an all-in-one cybersecurity monitoring and remediation service utilizing artificial intelligence (A.I) to uncover threats and vulnerabilities that would impact an organization followed by remediation services to close security gaps. CyberActive is a unique offering on the UK government digital marketplace as it is the only service with the capability to provide an outside-in view on attack surfaces, data breaches and impersonation. By utilizing CYFIRMA's digital risk discovery and protection platform, DeTCT, CyberActive helps clients uncover their attack surfaces, know their vulnerabilities, quickly gain awareness of data breach or leak as well as monitor for third-party risk. With DeTCT, CyberActive uncovers executive impersonation and offers brand and data protection to help customers fend off social engineering attacks. The platform automatically monitors the surface, deep and dark webs, and social media sites to alert organizations of their data exposures so swift actions can be taken to mitigate digital risk. The platform's dashboard also provides trend analysis so customers can work towards strengthening their cyber posture over time.
"We have built DeTCT using our expertise in offensive security. We want to give our customers the ability to see from the hacker's lens and understand how they can become an attractive target for cyber adversaries. By being part of G-Cloud, we now have the opportunity to service the UK public sector at scale and deliver our innovative approach to cyber defence quickly to help UK government organizations build stronger, more resilient digital ecosystems and service models," said Kumar Ritesh, Founder and CEO, CYFIRMA.
"The CyberActive service by Source Code Control allows us to show public sector organisations exactly how digital risk could evolve to become actual threats to the smooth running of public services. We have chosen to partner with CYFIRMA as its platform, DeTCT, does the heavy lifting of monitoring the dark web for exploitable vulnerabilities and automating the tedious process of uncovering potential attack surfaces. With CyberActive, we want to give security teams an end-to-end solution so they can focus their efforts on delivering the best possible services to the public," explained Paul McAdam, Director of Source Code Control.
CyberActive is now available for immediate procurement via the following marketplace: https://www.applytosupply.digitalmarketplace.service.gov.uk/g-cloud/services/999207902325276
ABOUT CYFIRMA
CYFIRMA is an external threat landscape management platform company. We combine cyber intelligence with attack surface discovery and digital risk protection to deliver early warning, personalized, contextual, outside-in, and multi-layered insights. Our cloud-based AI and ML-powered analytics platform provides the hacker's view with deep insights into the external cyber landscape, helping clients prepare for impending attacks. CYFIRMA is headquartered in Singapore with offices in Japan, India, US and EU. The company is funded by Goldman Sachs, Zodius Capital, and Z3 Partners.