Published On : 2019-09-27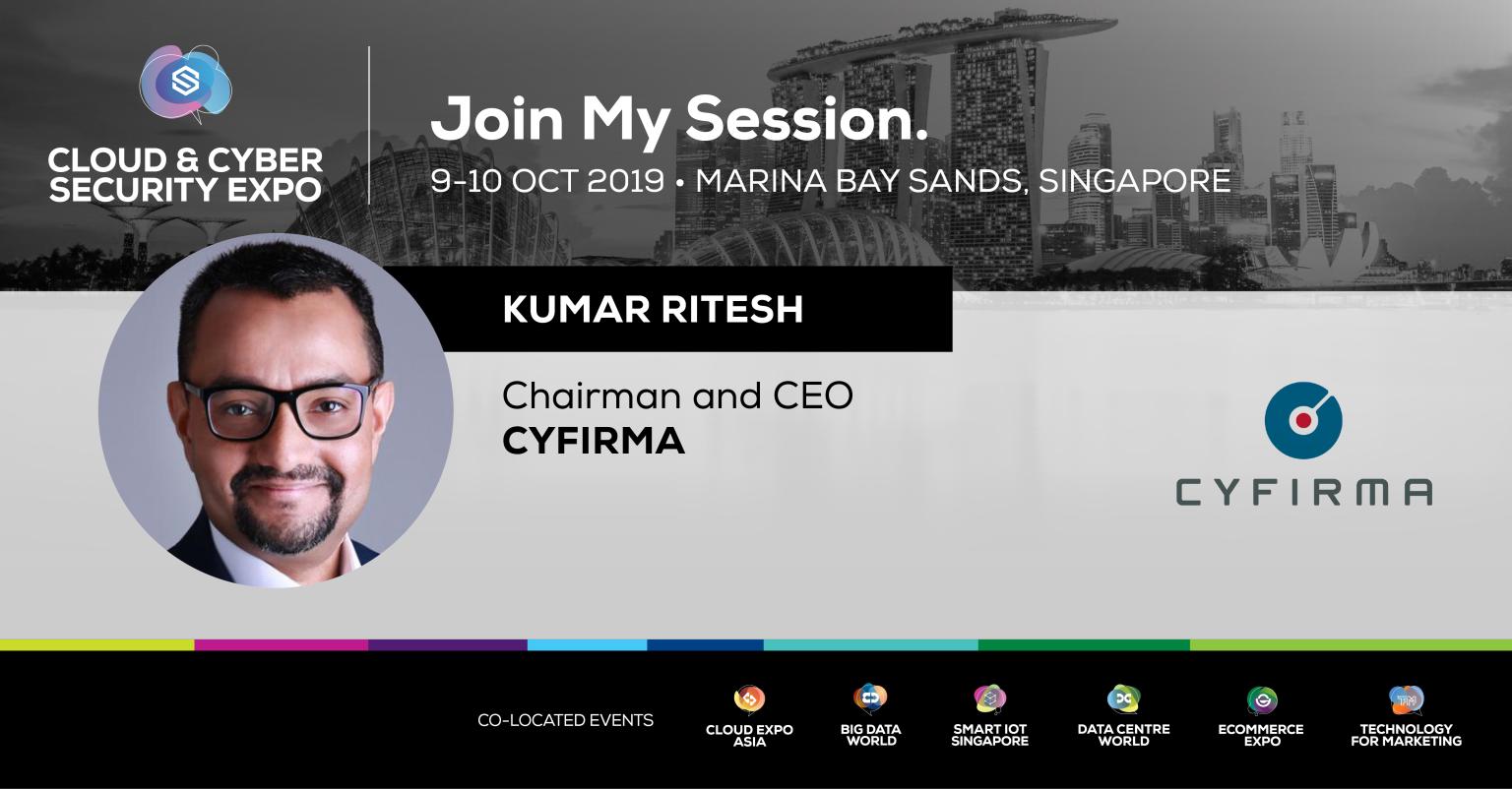 CYFIRMA will be participating at the Cloud & Cyber Security Expo 2019, to be held on 9 & 10 October 2019, at the Marina Bay Sands Expo and Convention Centre, Singapore.
Discover CYFIRMA's "Outside-In" approach to cybersecurity and our proprietary, cloud-based Cyber Intelligence Analytics Platform (CAP) v2.0, which utilizes artificial intelligence and machine learning to effectively identify potential threats at the planning stage of cyber-attack.
We will also be conducting a Keynote session by CYFIRMA Chairman & CEO, Kumar Ritesh, titled – Cyber Threat Visibility and Intelligence will be the epicenter of Cyber Posture Management.
We are looking forward to seeing you. Additional details are provided herein:
https://www.cloudandcybersecurityexpo.com/speakers/kumar-ritesh